THE CONTROVERSIAL NEW 5 GENERATION NETWORK AND IT'S SUDDEN APPEARANCE IN ABUJA, NIGERIA
Contrary to claims by the Minister for Communications and Technology that the license for the 5G Network has not been approved nor issued, a ride through some parts of Abuja shows otherwise.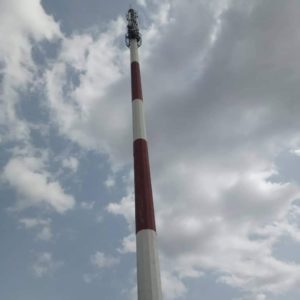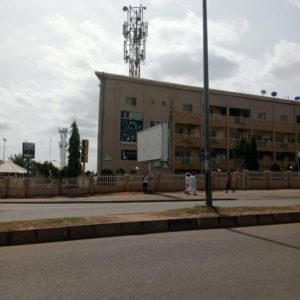 Prior the lockdown, these masts were not noticeable. After the order was relaxed in Abuja, residents began to notice the appearance of many of the masts on the roof tops of most buildings particularly around Utako and Jabi areas, with a giant one around the Utako market, the section where chickens are sold. It was cordoned off with Policemen stationed around.
The 5G Network has come under heavy bombardment the world over as some scientists and analysts link it with the rapid spread of the Coronavirus.
Much as their is no scientific proof of that, it definitely poses some security and health challenges, which even Nigeria's Minister for Communications and Technology has said, that investigations are on to verify these threats.
The 5G is an improvement of the 4G which is aimed at making information more accessible and faster.
The question here is why is the hoisting of Masts shrouded in so much secrecy, in Nigeria, even begore countries that need it more are yet to accept it?
Again, could it be that the network would be a better upgrade of the 4G that life would become near perfect?
If there is no monetary interest in the production of the 5G Network, would they have released it and very fast in Africa, Nigeria in particular?
Can China, with all the suspicion over the Virus attack and it's sudden near zero mortality rate in Wuhan and other neighboring cities and countries, be trusted enough by any country to allow for the hoisting of it's new network at almost the same time the pandemic is at it's highest?
How did they get the figure of how many Nigerians would die as a result of the spread of the virus?
Why are countries that have high mortality rate due to the virus now evacuating their nationals from Nigeria which has a low death rate and slower spread of the virus?
More questions need answers and not the rabble rousing by some of the 'confused' Government officials who are either ignorant of the issues at stake or deliberately covering up something to please China, considering that Nigeria is now so much indebted to her.
While the controversy rages, I will continue to bring to light my findings.
And for those who see nothing wrong with the 5G Network, who believe that the radiation poses no threat and who have not asked why Nigeria and indeed Africa is the toast of China for the sudden spread of it's new technology, you may wish to stay in your wisdom while some of us continue to ask fundamental questions.
Source : PUO Report
Do you have any information or event for ABUJAPRESS to publish or cover? Kindly Call us on +2349075556668 or send us message on Whatsapp number +2349075556668 or send us an email [email protected]