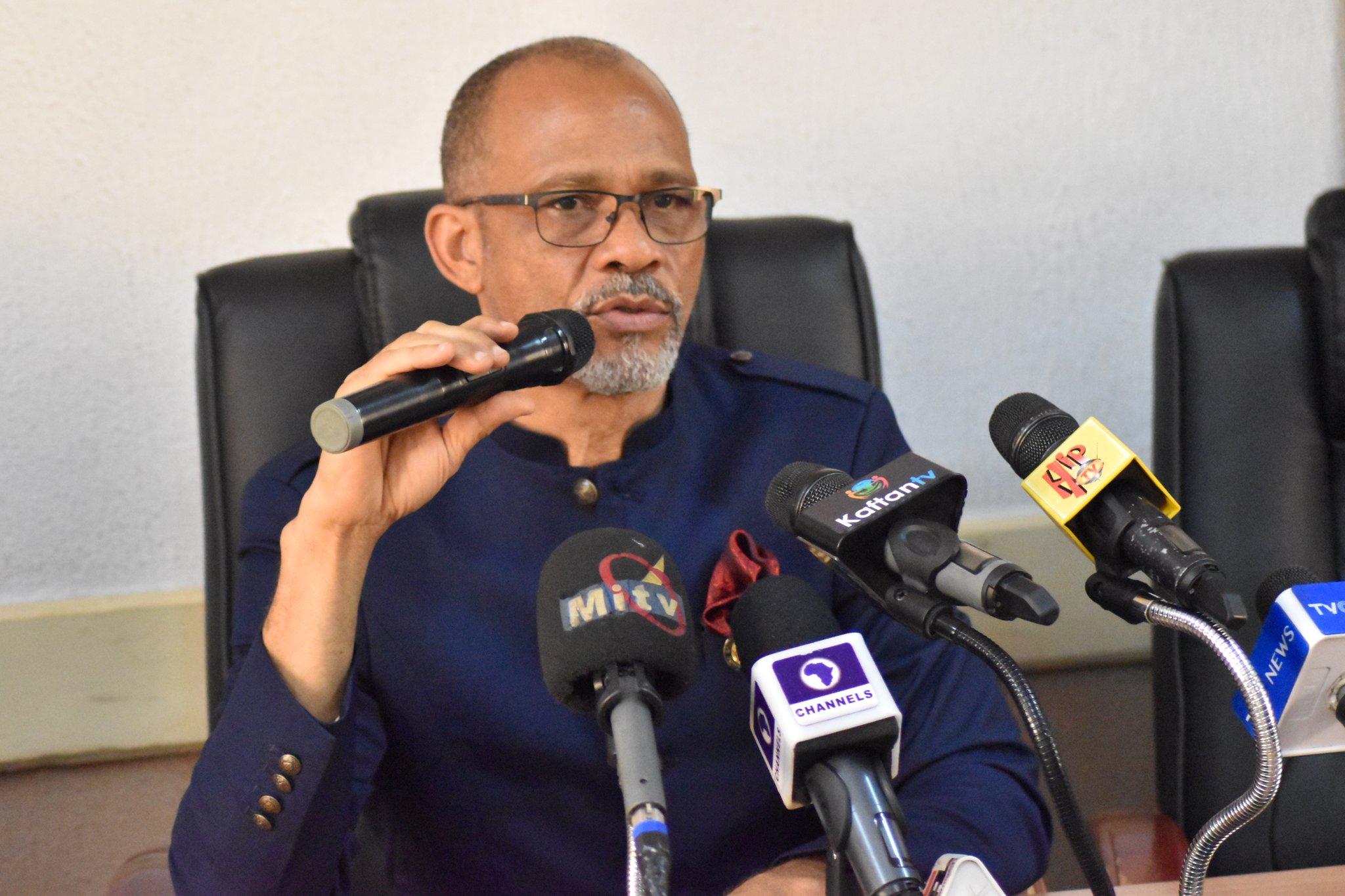 Akin Abayomi, the commissioner for health in Lagos, says the state has no policy against release of corpses of persons who tested positive for COVID-19 for burial.
He said this at a press briefing organised in Lagos on Sunday.
On April 3, 2020, at a NAN forum in Abuja, Lai Mohammed, minister of information, had specifically said
COVID-19 corpses cannot be claimed for burial
.
"Coronavirus is very dangerous and contagious; there is no medicine for it yet and it is not just capable of killing, overwhelming the healthcare system, it will destroy the economy. In some countries, they are putting dead bodies in big refrigerators, because the morgues have filled up. Nigerians should not forget that these are not the type of corpses that can be claimed for burial because it must be handled by the ministry of health," the minister had said.
However, in a response to a question on why the body of Abba Kyari, the late chief of staff to President Muhammadu Buhari, was moved from Lagos to Abuja for burial, Abayomi said there was no policy against the action.
Kyari died of COVID-19 complications at First Cardiology Consultants hospital in Lagos on Friday and was buried at Gudu cemetery in Abuja on Saturday.
Speaking on the development, the commissioner said there was no policy against releasing such corpses for burial, save for a protocol which has to be followed before the corpse is released to the family.
"There is no policy against the release of the deceased with COVID-19 in terms of release for burial. If you demise from any condition, there's protocol to manage every scenario," he said.
"The protocol for managing death from COVID-19 is that the body is decontaminated. The body is then placed in a special body bag; we put them in two body bags and then place within a coffin and the coffin is sealed.
"The family is then given the opportunity to come and collect the body and take for burial. The only restriction around burial is that you follow the current state law on congregations and that no more than 25 people in total, including the religious members of the ceremony and the grave diggers, [attend the burial].
"So, family members can carry out a private burial ceremony once we've conducted proper protocol for decontaminating the body and ensuring that the body is sealed in body bags and further on sealed in a coffin.
"So, there is no current policy that bars us from handing over the deceased to their family members; it just has to be done in a way that does not expose family members or does not break the current law around the numbers of people to be congregated in one place."
He also said of the 14 fatalities recorded, only two have occurred at the Infectious Disease Hospital, Yaba, adding that Lagos is yet to reach its peak in number of cases.
Do you have any information or event for ABUJAPRESS to publish or cover? Kindly Call us on +2349075556668 or send us message on Whatsapp number +2349075556668 or send us an email [email protected]