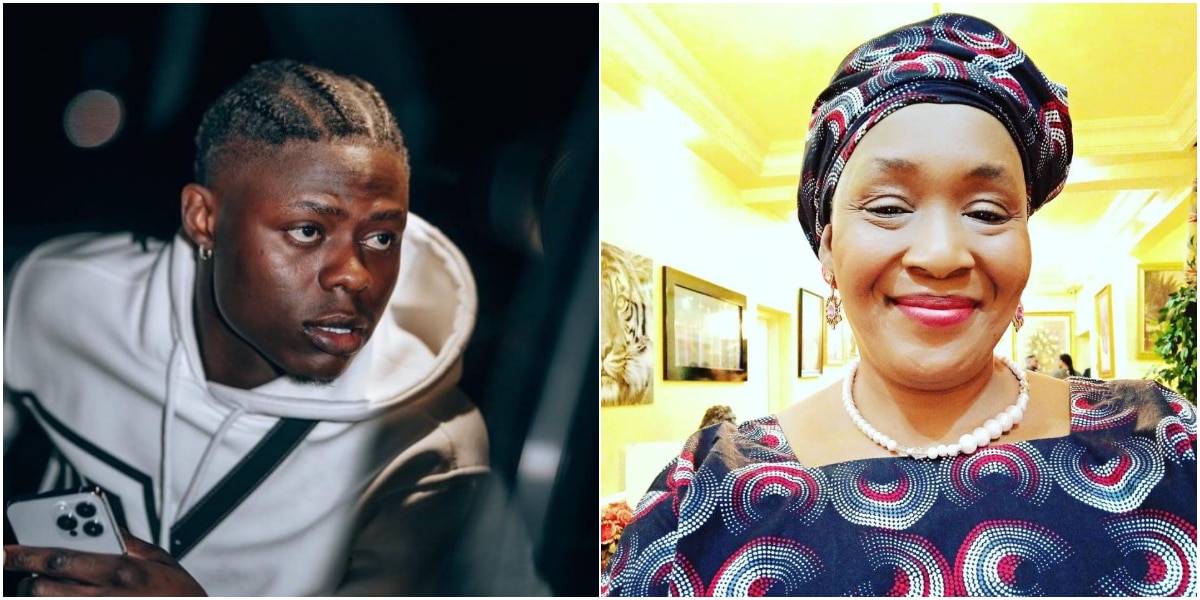 Investigative journalist Kemi Olunloyo has taken to her Instagram story to make some allegations against the late singer Mohbad.
According to Kemi Olunloyo, Mohbad was trying to get rid of baby Liam because the artist discovered that his wife had multiple partners.
She also alleged that Wunmi had been caught doing hookups in Lekkie by Mohbad and had trust issues about their son Liam.
Kemi Olunloy further alleged that Wunmi used to lace the food in Mohbad with hard drugs in order to put him to sleep so she could go out at night to work as a "runs girl".
The investigative journalist has further accused Wunmi of being behind the death of Mohbad. According to Kemi Olunloyo, the nurse she referred to as Nurse Feyi Ogedengbe was paid by the wife of Mohbad, Wunmi, and Spending to kill the artist.
Recall that it was reported that a nurse was called upon by close friends of Mohbad to attend to him after his show at Ikorudu.
Kemi Olunloyo has, however, called for the arrest of the wife of the late Mohbad for deliberately poisoning the food of Mohbad with narcotics.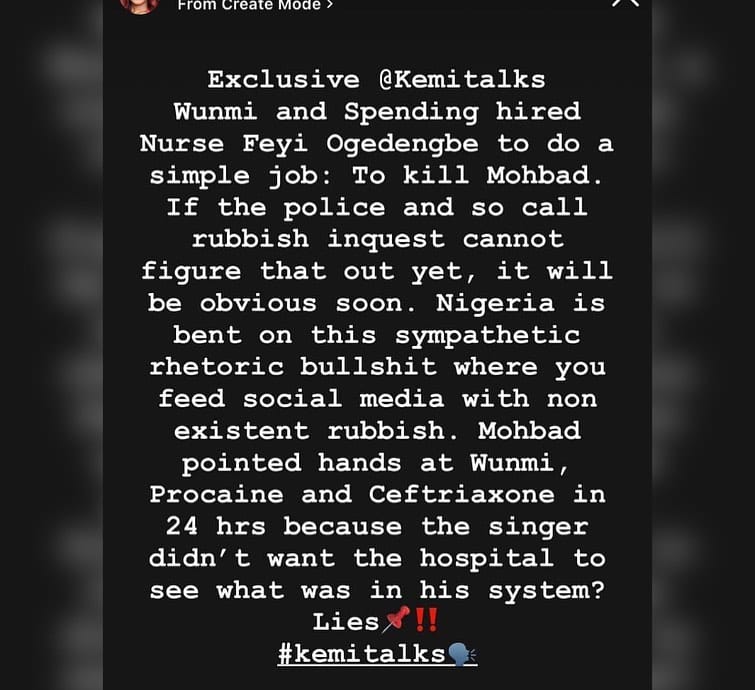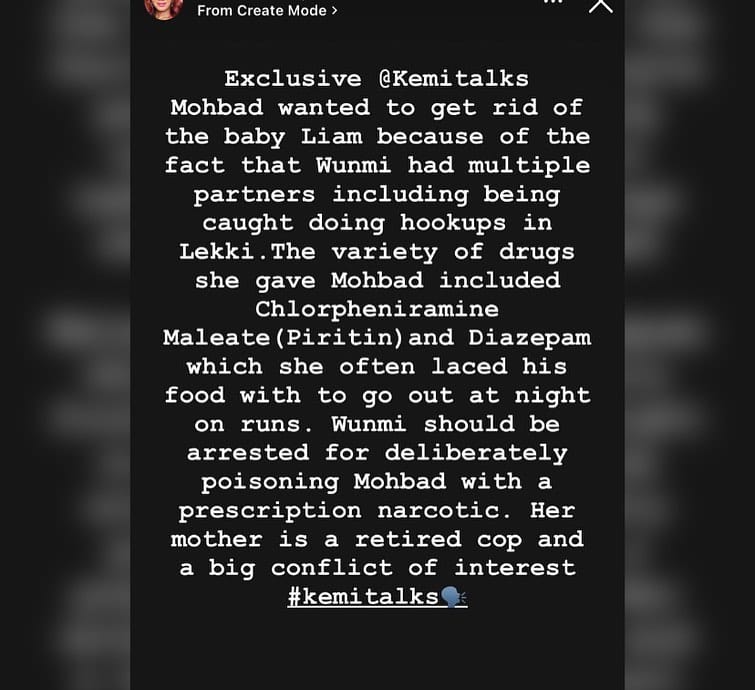 Do you have any information or event for ABUJAPRESS to publish or cover? Kindly Call us on +2349075556668 or send us message on Whatsapp number +2349075556668 or send us an email [email protected]