A video online shows a young man using his guard dog to chase away two ladies who came to his place to preach to him.
Apparently, the Jehovah witness preachers entered his compound without invitation or permission and he set his attack dogs on them.
They could be seen running as fast as their legs could carry them as the dog chased after them.
An individual who captured the scene could be heard laughing uproariously at them since he found it funny.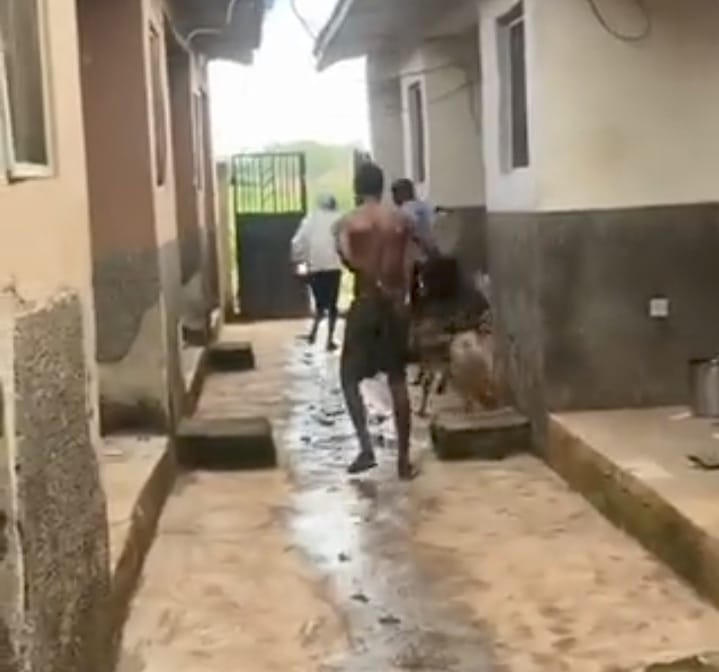 However, some Internet users have noted their disappointment at them for running as they insist they'd have stood their ground and call for miracle intervention and protection.
Reacting, @abazwhyllzz said; "Why them der run? The Bible says "fear not for I am with you"
@KR3Wmatic wrote; "Make she wait na. Jehova go witness her scars.

"
@A_RWAC said; "

I told one Jehova witness woman to come inside my room one day, the guy that came with her want to follow I tell Oga say he go see watin him eye dey find, they both left without looking back.

"
@Glassykuz said; "People wey dey preach how Daniel prayed in the lions den for God to shut the mouth of the lions,no fit face ordinary dog! Where's our faith ? Why can't they pray smh"
Watch the video below:
Do you have any information or event for ABUJAPRESS to publish or cover? Kindly Call us on +2349075556668 or send us message on Whatsapp number +2349075556668 or send us an email [email protected]